To watch the Word Press Photo 11, I went to Seoul Art Center at the day of deadline. On the last day of exhibition, I arrived there 2 hours before close at that and I could see the exhibition narrowly. But I got a pamphlet for free and I could see that exhibition in quiet ambience by virtue of that.
As 2010 Word Press Photo of the year, Jodi Bieber(from South Africa)'s photo of Afghanistan Girl by the name of Babi Aisha has been selected.
His photo that he took of  a Afghanistan girl of 18 years old whom her family forced into a marriage Taleban(She ran way from family's violence, and finally her nose and ears was cut by local culture.) have the important element of photo journalism.
That had a power to ask back "Why","What happend to her?" to all who see it. At the same time His photo had a representative nature to express all the women who live in this world not particular women.
As David Burnett who is president of the board of examiners said, this photo will be counted on the fingers one hand in our lifetime. If someone have seen that photo before, they can remember excatly Jodi Bieber's photo with only the word of "There, Girl's that  photo…" like David Burnett's words. Like Steve McCurry's Afghan girl with the green eyes…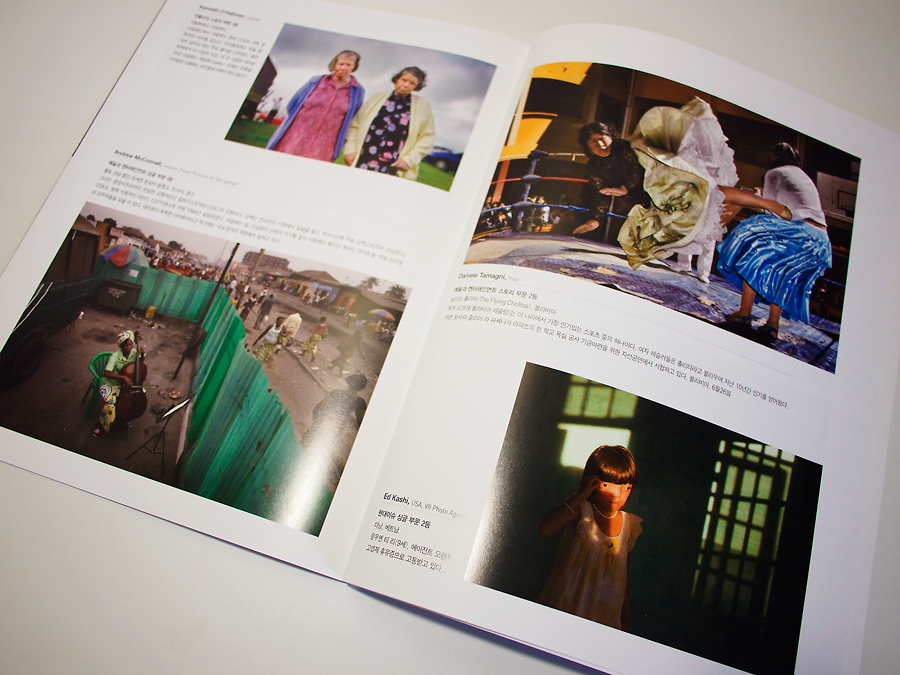 In addition  photos that were selected by  president of the board of examiners, Haiti and Chile earthquake that is one of the greatest disaster in last year, the eruption of a volcano in Indonesia and Iceland, a great flood of India, a street riot of Bangkok that caused interpersonally, assassination group of Mexico and etc look back our last the phases of the times.
I feel something whenever I watch this exhibition every year, in the end all of those photos are concluded in Human.
Of the people, By the people, For the people…